In 2011, after being natural for two and a half years, I made the decision to texlax. At that time, I was at Armpit Length (APL) and I realized that I would not be able to reach my hair length goal while being natural. Texlaxing was the best option for me and my hair has thrived while being texlaxed. I've proved that you can grow healthy long hair while being chemically treated.
If you are wondering about what is texlaxing exactly, check out my What Is Texlaxing post. I not only share the definition, but I also share some tips and answers to my most frequently asked questions. That post has a video with great info and it's the perfect starting point for texlaxing.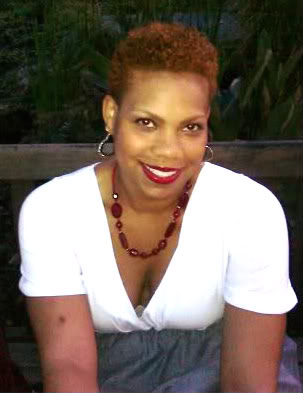 To read more of my complete texlaxed hair story, please visit Introduction: Texlaxed Hair Blog and my About Me page.
Below I have listed my favorite posts and pages that I believe will be most helpful to you on your journey. I have grown my hair from a small afro to Tailbone Length.
Relaxers I've Used to Texlax – A list of relaxers that I've used and a brief review of the results that I received from each product.
Texlax Process– A series that goes through my entire texlaxing process, starting the week before I texlax and ending with the week after I texlax.
Wash Days – A look at how I care for my hair with tips and tricks to maintain healthy hair. Wash day post also include some product reviews and hair style tutorials.
Mizani Rhelaxer versus Mizani Butter Blends – A number of readers frequently asked about the difference between the two Milani relaxers. Here I provide information to assist you with determining which formula is a better option for your hair.
Texlax Updates – Length Checks – A look at my length checks along my journey. Each length check includes a reflection on styles, products, and lessons I learned along the way.
I hope the information on this page will help you. I was able to grow my hair beyond my hip length goal and ended at tailbone length. I determined TBL was a little too long for me and I'm now maintaining my hair at Waist Length.